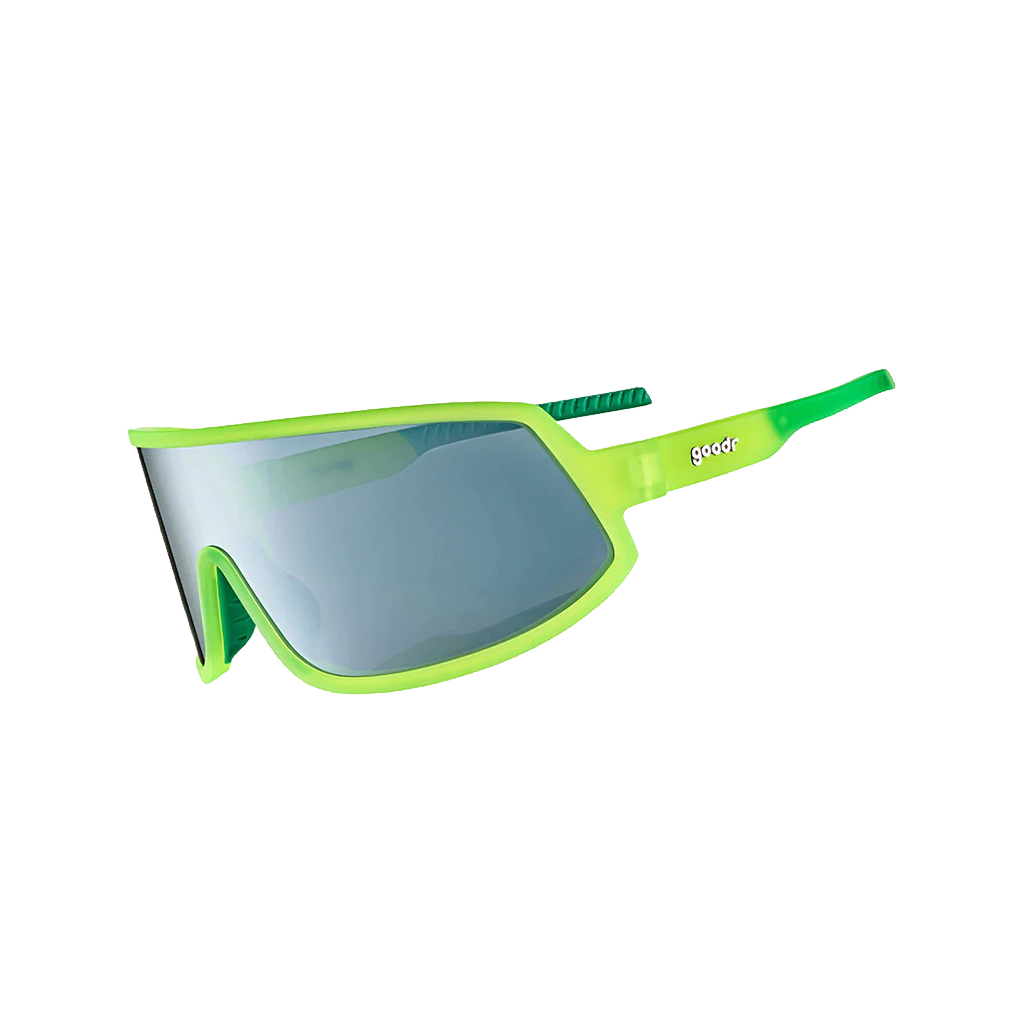 ---
Meet the Wrap G

No Slip
Constructed with a special grip-coated frame and temple grips to eliminate slippage from lava-induced sweat when volcano surfing.
No Bounce
Fitted, lightweight frame with a removable nose piece and two sizing options to prevent bouncing while alligator wrestling and/or cycling.
All Conditions
Extreme anti-fog coating and glare-reducing uv400 protection have you covered in even the most extreme conditions.
All Extreme
The only sunglasses daring enough to grace the face of the most extreme of the extreme.