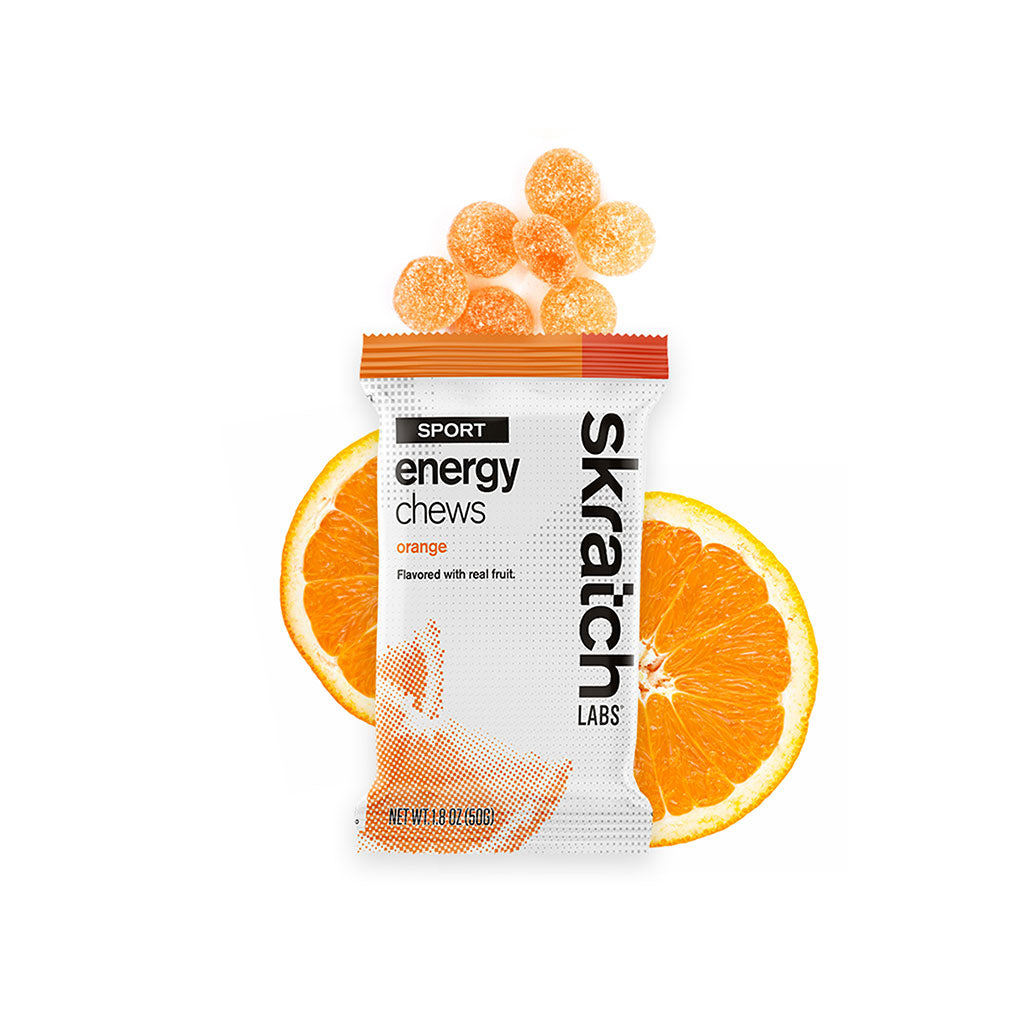 ---
Energy Chews Sport Fuel can essentially be described as a candy gumdrop made of sugar and pectin. These chews are an energy supplement for when you're going hard and the best thing to keep you going is a steady source of carbohydrate that won't destroy your stomach or gut. 
Things to remember:
The usage of two types of carbs (glucose and fructose) speeds the absorption of energy in your body.
Zero preservatives, coloring, or waxes.
Gluten free, dairy free, and vegan.
To use: As a starting point, consume one package of Energy Chews (containing 140 Calories and 36 grams of carbohydrate) each hour for activities lasting longer than 2 hours, beginning the first hour. If you're going super hard and super long, you may even try up to 2 packages per hour. As a reference point, it's rare to find someone who can absorb more than 100 grams of carbohydrate per hour.

Ingredients: Sugar, Glucose Syrup, Water, Pectin, Orange Juice Powder, Citric Acid, Lactic Acid.