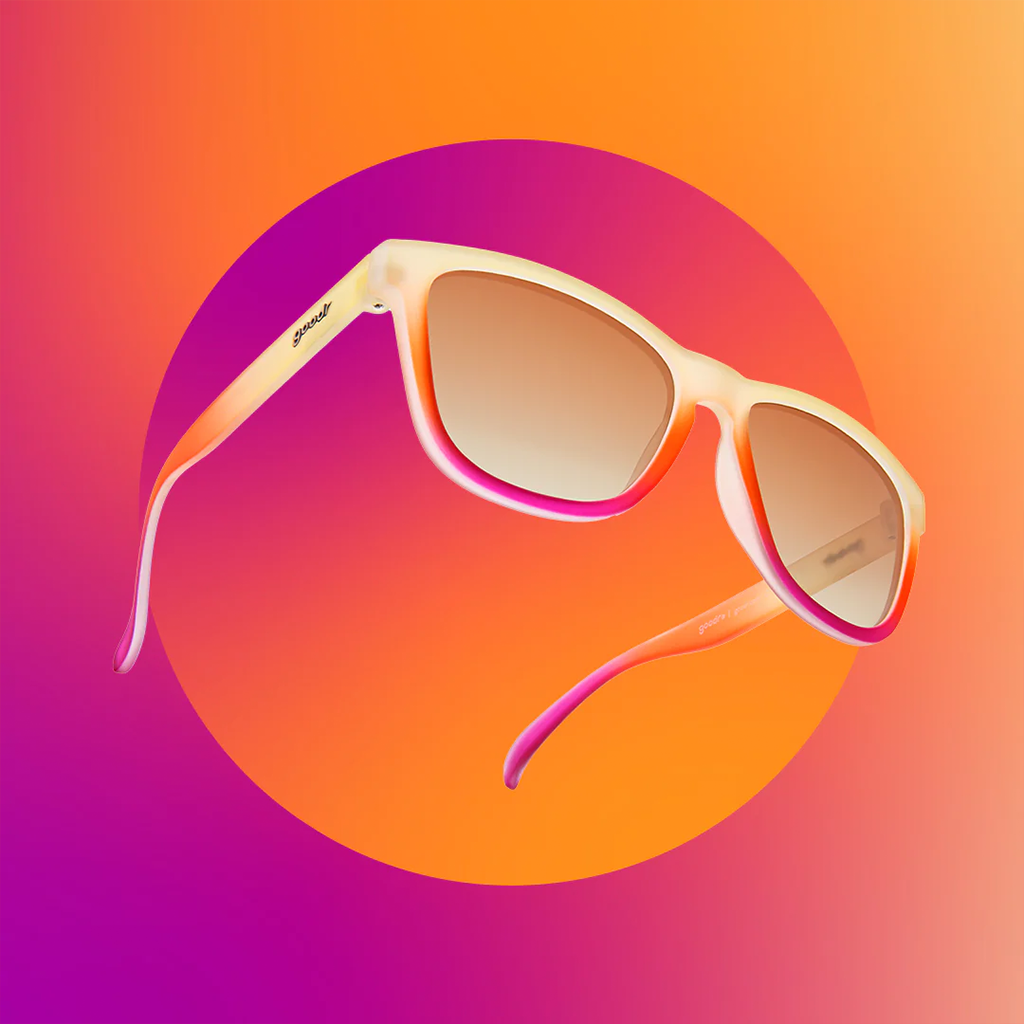 ---
Gradient Lenses
Dark-to-light tint blocks overhead rays and increases ground visibility.

The OGs: The frames that started it all.
Classic shape with new levels of style and performance. Designed to look good and fit comfortably on your face whether you're haulin' ass down a mountain trail or drinking beers in a Mexican cantina.
NO SLIP Constructed with a special grip-coated frame to eliminate slippage when sweating.
NO BOUNCE Snug, lightweight yellow frame with a comfortable fit that prevents bouncing while you crush your workout.
ALL POLARIZED Glare-reducing, polarized blue lenses with UV400 protection block 100% of harmful UVA and UVB rays.
ALL ORIGINALS A classic frame shape with timeless appeal that will always be in style. (Unlike those heinous trends of the late '00s.)