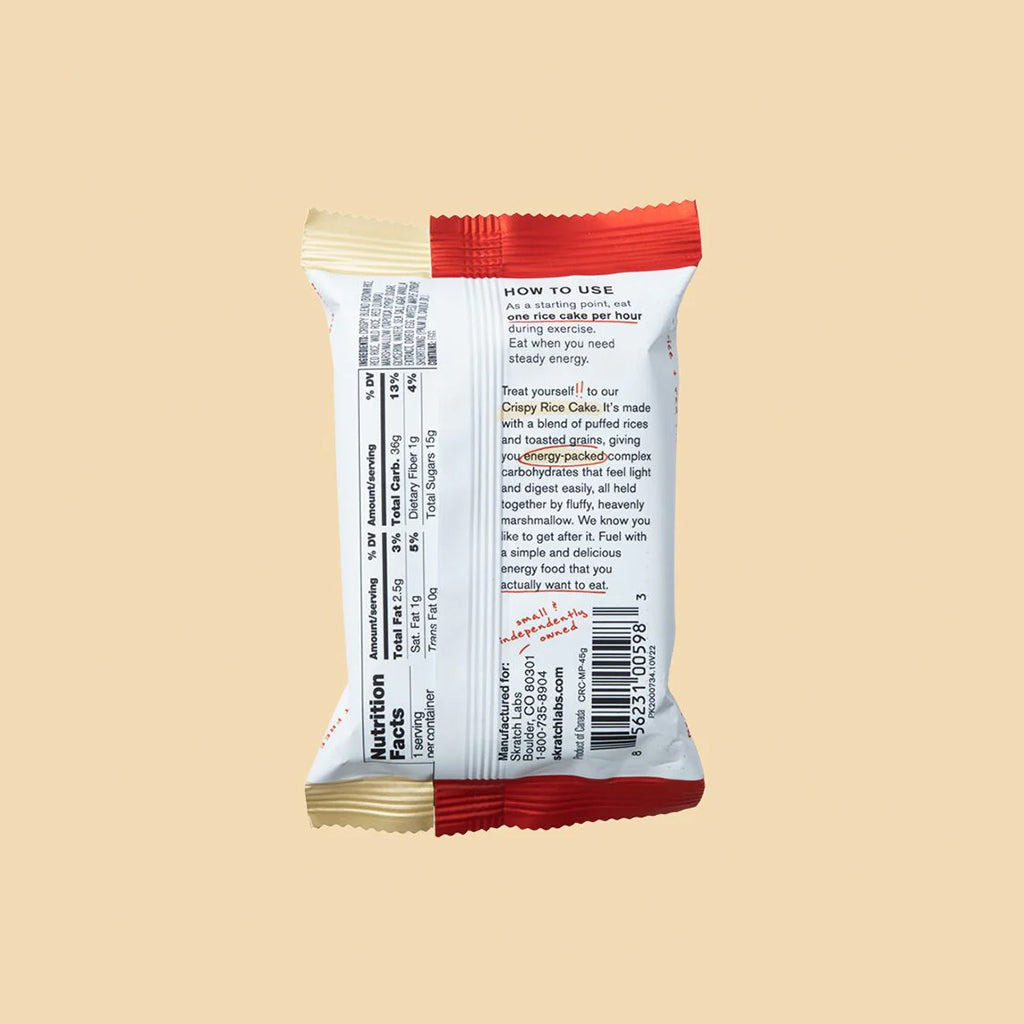 Crispy Rice Cake - Salted Maple & Mallow
---
New Flavor! Your pantry's new staple? Salted Maple Crispies! We took our ever-popular Crispy Rice Cakes and gave them a sweet and salty twist with real maple syrup and a dash of salt for the perfect mouthwatering combination. These crunchy, salty-sweet, pure maple crispies pack 20g of complex carbs to power every adventure in the tastiest way possible.
Treat yourself(!) to our Crispy Rice Cake Sport Fuel. It's made with a blend of puffed rices and toasted grains, giving you energy-packed complex carbohydrates that feel light and digest easily, all held together by fluffy, heavenly marshmallow.
Each Crispy Rice Cake gives you 180-190 calories, enough to extend most athletes' endurance efforts by an hour.