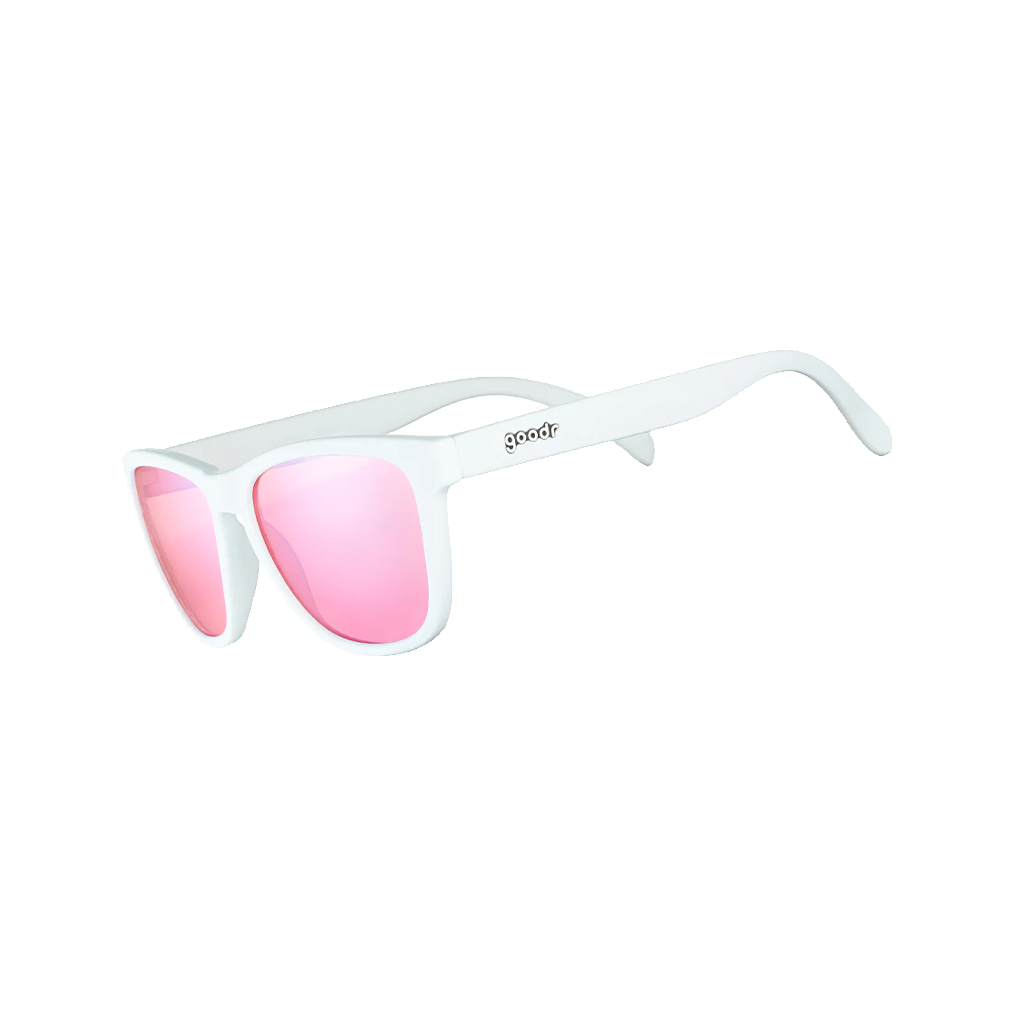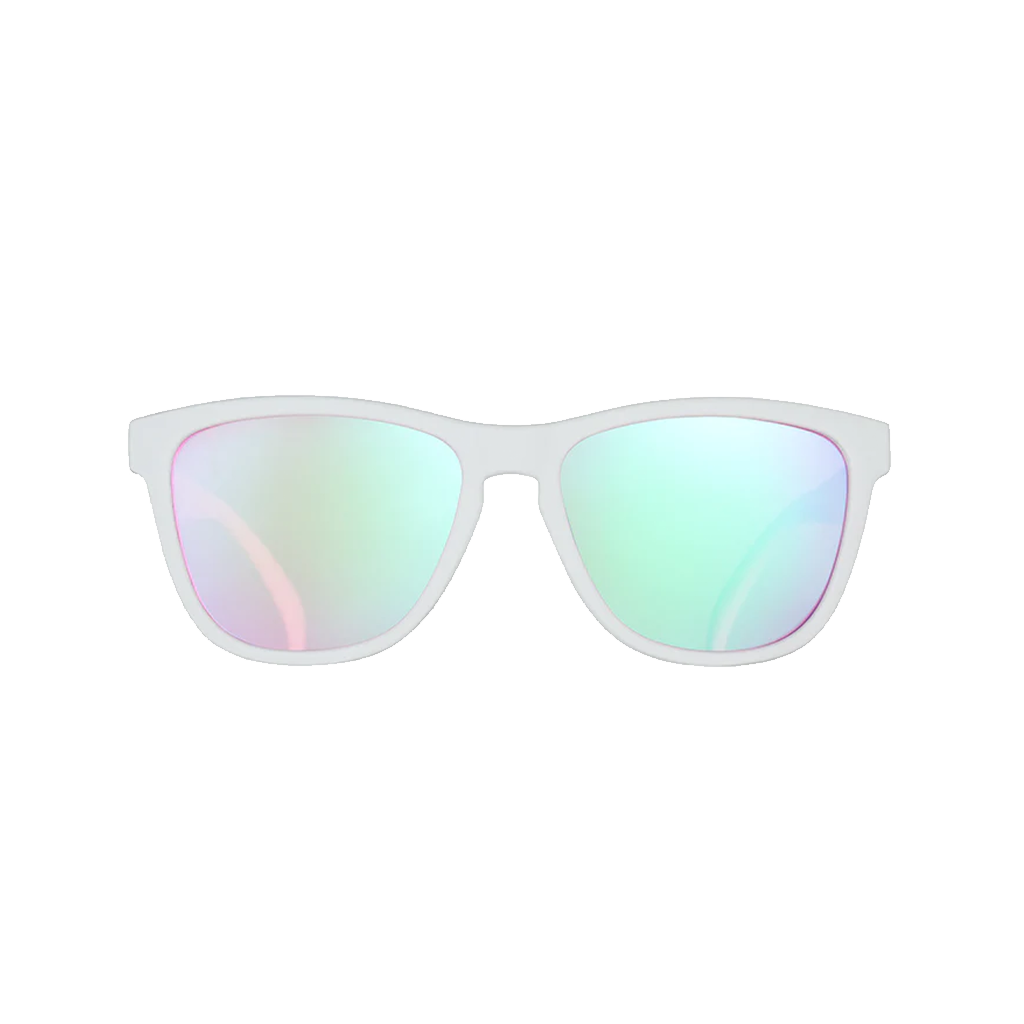 ---
FRENCH FOR "GOPHER" IS "GOPHER"
These all white with rose lens glasses help you see your ball as it flies directly into the lake. It also increases the contrast on the course so you can see all the gopher holes to avoid. Actually scratch that… because Rule 16 in the official Rules of Golf says you're allowed to move it off of that gopher hole. Anyways, look and feel like a pro in these explosive shades. 
NO SLIP. NO BOUNCE. ALL POLARIZED. ALL FUN.™️
1. FLAMINGO EYE™ TECHNOLOGY
Polarized lenses enhance the colors on the course so you can see your ball as you sink your hole in one (or go OB...)
2. NO SLIP
We use special grip coating to construct our frame to help eliminate slippage when sinking that flamingo putt.*
*Flamingo is the new universally accepted official term for bogey.
3. NO BOUNCE
Our frame is snug and lightweight with a comfortable fit to prevent bouncing while you're swinging out of your shoes.
4. NO SQUIRRELS
No one wearing these has ever had a squirrel do donuts in a golf cart on the fairway while trying to chip it onto the green.